Ppsspp games are also known as consoles games or pc games. In this tutorial learn how you can change ppsspp background in simple steps.
Ppsspp is the app where you can play pc games using your android or mobile phone directly. As you know Pc games are very popular and have got high graphics and good quality.
Not only Pc but you can also play some of the console's game using ppsspp emulator. It is cool to have your favorite background in your ppsspp emulator.
Also Read: Best PPSSPP Games for Android
Steps To Change UI Background in PPSSPP
Here are the steps to change your ppsspp background or wallpaper. Follow the steps below.
Step 1: Open Settings
First, open your ppsspp emulator and then open the settings in the right side of ppsspp emulator.
Step 2: Go to System
Now you will see a lot of options there. Look for the system at the left side of the ppsspp emulator.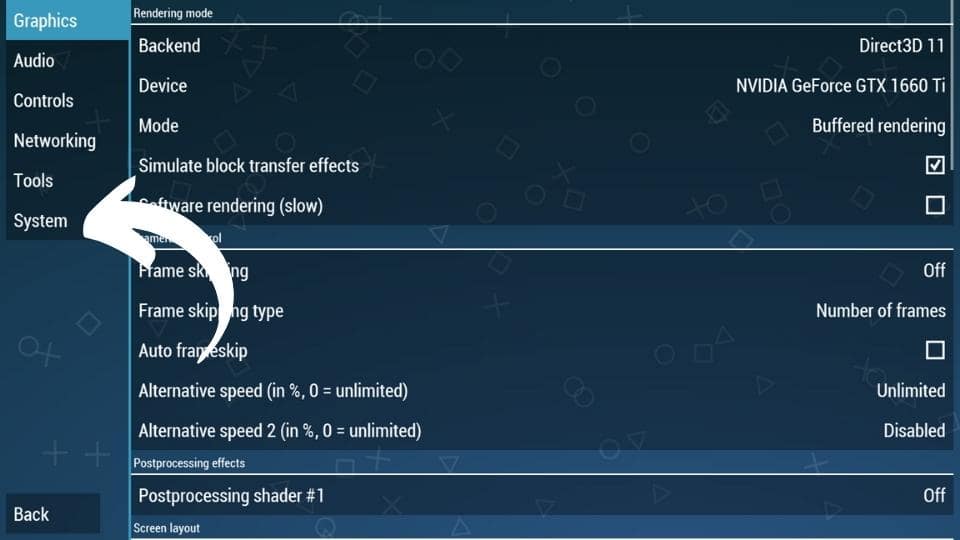 Step 3: Set PPSSPP Background
Now search for "set ui background" and click on it.
Step 4: Choose PPSSPP Wallpaper
Now a new pop-up appears on windows to select the wallpaper for ppsspp. Then select a wallpaper that you wanted to change in ppsspp.
Finally, we successfully changed our ppsspp background in four steps.
Also Read: Best Dragon Ball Z Games for ppsspp
Conclusion
This is how you can change ppsspp background. For android users also the tutorial is the same as for windows. I hope you love our tutorial and if you have any doubt don't forget to comment below.